Victoria is located on the southern tip of Vancouver Island, which is the largest of British Columbia's 6,500 islands. It is a community of choice for its temperate climate, natural beauty, recreational sites and superior economic opportunities. For almost every citizen, native born or "immigrant," the decision to live here is consciously made.

Greater Victoria has attracted people from all over Canada, the United States and other countries. Many of those moving here add to the high level of artistic, technical and professional skills as well as to the entrepreneurial activity. Within minutes of downtown Victoria British Columbia you can be alone in the wilderness or on the rugged coasts west of Victoria. Whether you fish, hunt, hike, bike, golf, site see, scuba dive or sail, every outdoor activity awaits your pleasure on this special island we call home.
| | |
| --- | --- |
| Victoria, British Columbia, Canada | |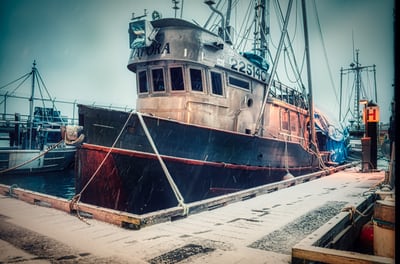 Victoria is British Columbia's capital city, and is known worldwide for its temperate climate, stunning setting and outstanding visitor attractions. Among these are the Butchart Gardens, Victoria Butterfly Gardens, Queen Elizabeth Park, and the Royal British Columbia Museum. Cultural venues include the Victoria Symphony Orchestra, The Pacific Opera Society, and top name rock groups and other performers. The Inner Harbor hosts open-air musical stage shows during the summer months.

Located at the southern tip of Vancouver Island, Victoria is just a short ferry ride from the city of Vancouver and is easily accessible from the other Gulf Islands.

Victoria's climate is the mildest in Canada and, as a result, outdoor activities are offered year round. Golfing and gardening are a way of life, as are walking, hiking, cycling and bird watching. World class attractions, museums, arts and entertainment, shopping, gourmet food and spas also delight visitors to the Garden City.

During the winter, the atmosphere on Vancouver Island changes with the season. The lively summer pace slows to a more relaxed atmosphere, making this a perfect time for a visit to Victoria and the Island. Activities, tours and entertainment continue year round, but without crowds or high-season costs.

Winters are always temperate in Victoria, with snow falling mainly in the mountains and northern regions of the Island. Almost all outdoor activities can be enjoyed at any time of the year. Skiing, snowboarding and other snow-based activities are most popular at Mount Washington, but can be found at many other locations on the Island as well. Only on Vancouver Island would a typical winter day include golf in the morning, skiing in the afternoon and a long walk in the evening to enjoy the crisp, clean air.
In the winter, surfers brave chilling waters to ride the best waves of the year. These same waves can rise to 20 feet during a winter storm. Storm watching on the west coast of Vancouver Island is a past time for many. The winter season also brings the traditional Victorian Christmas of lights, trees, and holiday music.

The ocean is integral to life on Vancouver Island and, to truly experience Victoria, boating, sailing, fishing, canoeing, diving and whale-watching adventures are suggested. Exploring the island on foot, bicycle, horseback, scooter, motorcycle, bus, rail, plane, ferry or specialtycar tours are all possibilities.

Victoria has been consistently ranked as one of the top 10 cities in the world to visit and Number One in the world for ambience and environment. Victoria and the Islands offer scenic beauty and charm that are always in season. Whether your ideal vacation calls for family travel, outdoor adventure or a romantic getaway, Victoria and the Islands have something for all ages and interests.
Search for your Hotel
Choose your lodging below
Select your Accommodations below.
| Other Cities in Canada | More Deals on Hotels |
| --- | --- |
| Banff, Hotels, Canada | Calgary Hotels, Canada |
| Edmonton Hotels, Canada | Kamloops Hotels, Canada |
| Kelowna Hotels, Canada | Richmond Hotels, Canada |
| Vancouver Hotels, Canada | Victoria Hotels, Canada |
| Whistler Hotels, Canada | Winnipeg Hotels, Canada |
| Halifax Hotels, Canada | Kingston Hotels, Canada |
| London Hotels, Canada | Mississauga Hotels, Canada |
| Niagara Falls Hotels, Canada | Ottawa Hotels, Canada |
| Toronto Hotels, Canada | Windsor Hotels, Canada |
| Montreal Hotels, Canada | Quebec City Hotels, Canada |
| Regina Hotels, Canada | Saskatoon Hotels, Canada |
Hotel Reservations by hotelroomdirectory.com © Copyright 2006
Best Value Hotel Rooms