Tulsa, Oklahoma is located in the northeastern quadrant of Oklahoma, right in the heart of green country.

Tulsans enjoy 227 days of sunshine a year and an average daily temperature of 61 degrees. The rainfall average is approximately 40 inches, and continually changing conditions occur in the city during all four seasons.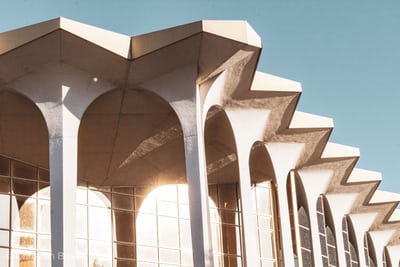 Tulsa, it takes you in – it is a city that surprises visitors with a feeling that is Southern, Eastern and Western all at once. Experience its cosmopolitan flavor, and be delighted in its small-town friendliness. Big enough to have everything, but small enough to make everyone feel right at home. In Tulsa, visitors find everything from cowboys and classical ballet to art deco and arena football, rodeos, religion and rolling hills. A visit to Tulsa is a great opportunity to experience a delightful mix of rich culture, colorful history, terrific shopping, and lively nightlife.

If art is of interest, explore some of Tulsa's nationally recognized museums such as the Gilcrease, which contains one of the world's largest and most comprehensive collections of fine art, artifacts, and archives of the American West. Or stroll through an Italian-style villa that was once home to a millionaire oilman and is now the renowned Philbrook Museum, filled with Italian renaissance art, ancient and classical pieces, and extensive Native American collections. When the sun goes down in Tulsa, the city lights up with virtually any activity the visitor could image. Whether it's a night at the opera, or a visit to one or more of the trendy bars of Brookside and the Brady District, there's something for everyone. Get lucky at bingo or the horse races, laugh it up at a comedy club, cheer on a ball team, ride a roller coaster, feast at a four-star restaurant, or get messy at a barbecue joint. The choices are endless, and whatever the choice, the result is an experience to remember. What gives Tulsa its distinctive flavor? Its distinctive mix of true southern charm, eastern elegance, and western flair. The city's unique history plays a major role. Some of our native American ancestors, forced in the 1800s along a "trail of tears" from the southeastern United States to what is now eastern Oklahoma, brought Southern traditions along with their native culture. Visit the Creek Council Oak Tree, Tulsa's birthplace, which still lives as a symbol of the settlers' strong spirit. Under the tree, in 1836, the Lochapoka Creek Indians kindled a ceremonial fire using live coals they had carried from their Alabama homeland. It was there that they gathered to start a new life and to establish Tulsee Town. African-Americans also brought Southern culture when they came to Tulsa to start new lives. Oklahoma was one of the first places in which they had a fair shot at the American dream. Land runs and freedmen allotments offered blacks the opportunity to quickly become land owners, farmers and businessmen. Tulsa's Greenwood became known as the "Black Wall Street," with shops bustling by day and clubs wailing blues and jazz by night. In 1921, Greenwood was also the site of one of the most infamous race riots in American history. Today, the Greenwood Cultural Center, Oklahoma Jazz Hall of Fame, and the Mabel B. Little Heritage Center attest to the history of the district. Two major music festivals: Juneteenth on Greenwood and the Greenwood Jazz Festival in August fill the streets with food, people and soul.
Tulsa's Western style was born when early settlers discovered that the city sat in some of the best cow country in the land. Many quickly became ranchers, and some of their descendants today are still working cowboys who actually have a reason to wear chaps and cowboy boots. Just north of Tulsa at the Tallgrass Prairie Preserve, the buffalo still roam and visitors can look across the vast land and imagine being back in the Wild, Wild West. In the early 1900s, the discovery of oil, and the dreams of those who came in search of it, fueled Tulsa. Many of the risk-takers—with names like Rockefeller, Skelly and Getty—came from places such as New York, Pennsylvania and Connecticut. They brought Eastern elegance and a taste of culture and refinement. Oil brought the wealth that turned Tulsa from a cow town to a cosmopolitan city with luxurious homes, extravagant hotels, and an appreciation for the arts. Tulsa continues to grow and position itself as a "City For the Future". Today, T-Town stands for Technology Town. The rusting old pipelines Tulsa pioneers built to take their black gold across the country now carry fiber-optic cable and transport data to fuel the Information Age. Tulsa takes great pride in keeping itself clean and beautiful. Visitors will be impressed by its graceful, green, tree-lined neighborhoods. It's fun to drive through the historic areas and look at the vintage oil barons' mansions and dream of what it would be like to live there. It is the best time ever to visit Tulsa! Enjoy the clean air and beautiful city on the River Parks Trail, or get wild at the Tulsa Zoo. Hug a tree at the Oxley Nature Center or follow local tradition and kiss your sweetheart on the bridge at Woodward Park. Wherever visitors go in Tulsa, it is sure to be a pleasant experience and one that won't soon be forgotten. And, as the folks of Tulsa say, "We do take kindly to strangers here, and people don't stay strangers for very long."
Search for your Hotel
Choose your lodging below
Select your Accommodations below.
Hotel Reservations by hotelroomdirectory.com © Copyright 2006
Best Value Hotel Rooms