London, United Kingdom is the capital city of England and the United Kingdom, and the most populous city in the European Union.

London's primary geographical feature is the Thames, a navigable river which crosses the city from the southwest to the east. The Thames Valley is a floodplain surrounded by gently rolling hills such as Parliament Hill and Primrose Hill.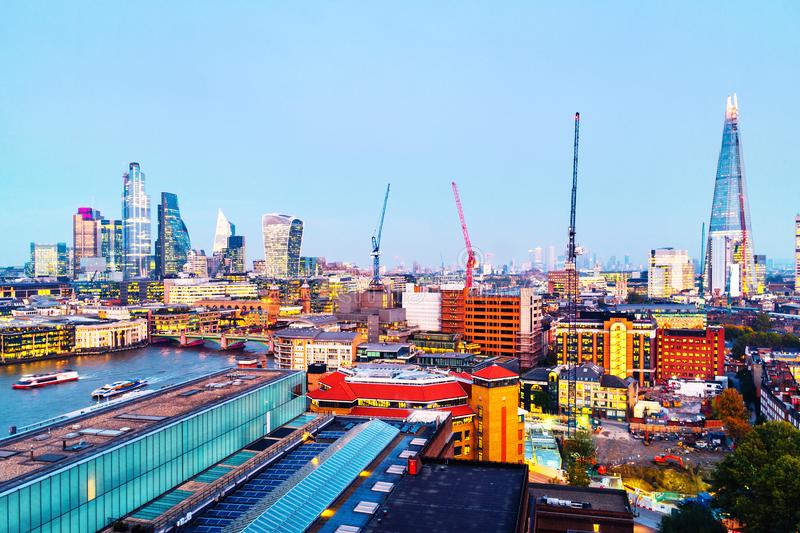 As Europe's largest city, London is host to more than 25 millions visitors a year; yet, it is never too crowded to be enjoyable. There is always time for tea and a leisurely stroll through London's famous parks and boroughs. Popular destinations abound, including theatres, concert halls, shops, restaurants, sports venues, world famous landmarks and hundreds of restaurants with cuisine from around the world.

Along with the pageantry at Buckingham Palace, Whitehall and the Tower, London always has something more to offer visitors. Festivals and musical, theatrical and sporting events occur year-round

Some 7 million Londoners live in this mammoth metropolis, a parcel of land that covers more 609 square miles. Actually, The City Center of London proper is just 1 mile square, but the rest of the city is made up of separate villages, boroughs, and corporations that add to its historical significance and its charm.

This cosmopolitan city has everything from Bengali markets to Belgian restaurants to hand-penned Beatles lyrics at the British Library. London offers the best of British food, fashion and cultural pursuits, but its multicultural population gives it an international flair, as well. Nearly 40 ethnic groups with populations of 10,000 or more call London home. Together with a multitude of visitors from around the globe, they give the city its vibrant mix of languages, dress, festivals and lively street life.

At one point in history, London was the largest city in the world. While it has relinquished that title, London still remains at the forefront of the world's great cities. London's celebration of its dazzling history combines with its 21st Century hospitality to engage and entertain visitors from around the world.

From the arts to sports; from fashion to film to finance, London offers the world traveler a multitude of options...the only problem is choosing what to see first!
Family activities hold a top priority in London. A fondness for children is reflected in the wide variety of attractions that will appeal to any youngster. Among these are zoos, rides, arcades, museums, theatres and music attractions, to name a few.

Millions of visitors from around the globe can attest to the continuing popularity of shopping at Harrods, visiting the Tower of London, seeing London Bridge, and touring Buckingham Palace and the Parliament building. Relive the glories of the vast expanse of the British Empire, while enjoying the animals native to those regions at the London Zoo. Stroll through the British Museum and marvel at some of its 6 million exhibited items. Tour Westminster Abbey and the Royal Parks and gardens. Evenings begin with dinners at fabulous restaurants found in dozens of ethnic neighborhoods across London and continue with an evening at the theatre or the London Symphony and perhaps a late evening stop in a neighborhood pub for a snack and a local brew before the last bell sounds.

Numerous guided and self-guided tours emanate from London to the surrounding countryside, serving destinations such as Greenwich Observatory, Stratford-on-Avon and farther on to western England, Scotland and Wales. Many visitors also plan a quick round-trip on the "Chunnel", the undersea tube connecting England with France. No visit to London would be complete without a ride on the famous "double-decker" buses. The Princess Diana Memorial Walk charts a 7-mile path that links a number of London's parks. It begins in Kensington Gardens and continues through Hyde Park, Green Park and St. James' Park, taking in Spencer House and Buckingham Palace along the way.

It would take a lifetime to see everything that London has to offer. Perhaps that is why so many visitors regard each trip to London as a "once in a lifetime experience" and return often to continue their explorations of its many facets. Once you visit this "Queen of all cities", you may agree!
Search for your Hotel
Choose your lodging below
Select your Accommodations below.
Hotel Reservations by hotelroomdirectory.com © Copyright 2006
Best Value Hotel Rooms