Alexandria is a city in the state of Virginia. Alexandria is bounded on the east by the Potomac River, on the north and northwest by Arlington County, and on the south by Fairfax County.

Interstate Highway 95/495 (the Capital Beltway), including the Woodrow Wilson Bridge over the Potomac, approximately parallels the city's southern boundary with Fairfax County.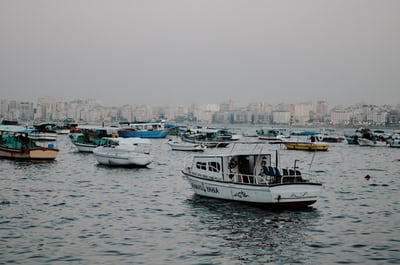 Picture yourself walking along the same cobblestone streets as did George Washington over 200 years ago, appreciating the significance of the numerous historical buildings, or visiting beautiful and stately Mount Vernon Estate and Gardens. This is part of the experience of a visit to Alexandria, Virginia, a truly American city.  

 

 

Located just minutes from the Nation's capitol, Alexandria is steeped in history and culture and  offers a wide variety of things to do.   Possibilities range from visiting George Washington's home to dining on the lovely Potomac River. Over one million people visit Alexandria each year to see and experience its history and charm. Daily offerings include dining in Colonial taverns, shopping in the specialty shops of Old Town, taking a walking tour of the City's historic sites and homes or a boat ride along the waterfront. It's all here and just waiting for you.

 

 

Founded by a group of Scottish tobacco merchants, the seaport town of Alexandria came into being on a sunny day in July 1749, when a 60-acre tract of land was auctioned off in 1/2 acre lots. As you stroll the brick sidewalks and cobblestone streets of highly gentrified Old Town, the city's official historic district, you can see more than 2,000 buildings dating from the 18th and 19th centuries. You can actually visit the tavern where over two centuries ago, the men who created this nation discussed politics, freedom, and the revolution over tankards of ale. You can even stand in the doorway of the tavern where George Washington reviewed his troops for the last time, walk past Robert E. Lee's boyhood home, and sit in the pews of Christ Church where both men worshipped.

 
 

Today, Old Town Alexandria remains filled with reminders of its incredible history and with an array of quaint shops, boutiques, art galleries, and restaurants as well. Indeed, if George Washington and Robert E. Lee should happen to stop by there today (after dodging the anxious motorists jockeying their cars for prized parking spaces), Washington and Lee would still recognize their old hometown.

 

 

Alexandria is rich in opportunities for travelers who are visiting Virginia and Washington, D.C.  The Colonial charm of 18th and 19th century America comes to life in the restored homes and shops throughout the City. You can feel the power of history surrounding you as you stroll the preserved cobblestone streets and enjoy the historic waterfront, only minutes away from Washington's majestic monuments and attractions.  

 

 

No matter what time of year you visit, Alexandria is sure to provide you with both entertainment and history.  It is a "must see" city.
Search for your Hotel
Choose your lodging below
Select your Accommodations below.
Hotel Reservations by hotelroomdirectory.com © Copyright 2006
Best Value Hotel Rooms